IT Business Service
Monitoring & reporting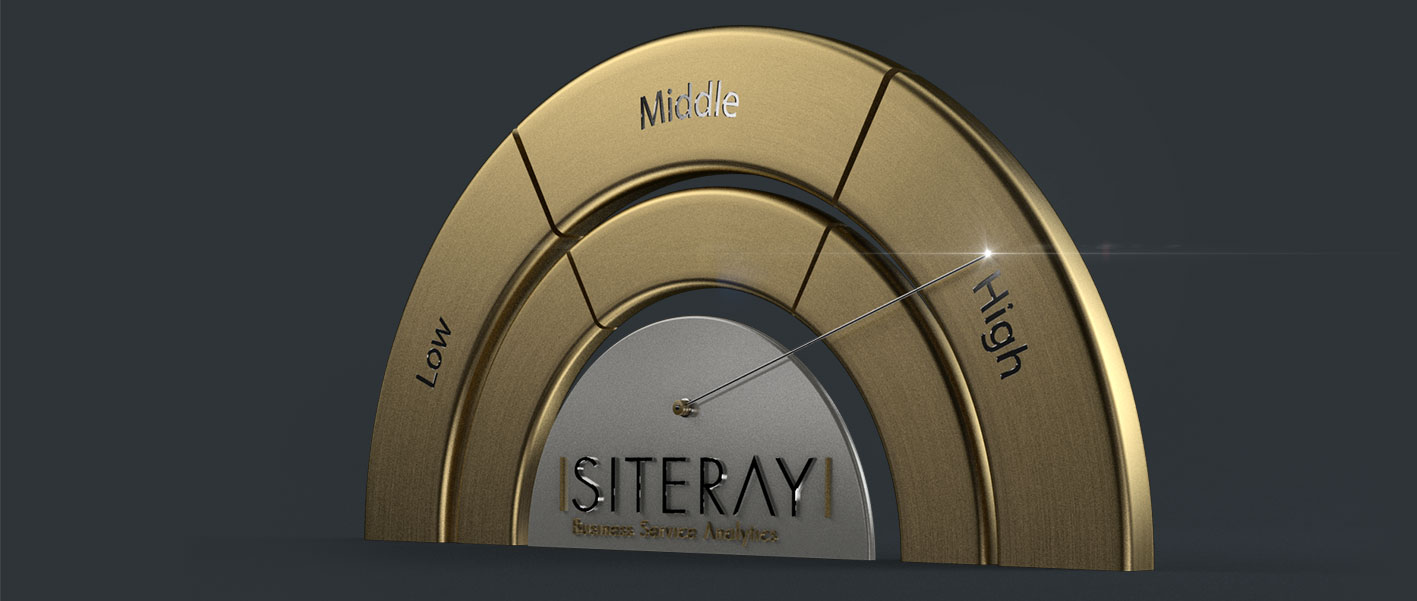 Siteray availability
We claim that all types of IT components can be monitored. If the IT component can be accessed from your network we can monitor availability and performance of the system. Together with you we assess your requirements and based on our experience and best practices we will suggest the optimal solution
Cloud-based solution you can access anytime
eliminating the need to have expensive systems or servers within your office. Siteray Cloud systems are internet based, and usually charged at a monthly per measurement rate. This model allows you to react to business changes more quickly and easily than traditional hardware solutions. Our cloud-based services have been developed to assist with your business IT structure. This means that that our product allow your workforce to work efficiently and securely.
In a virtual nutshell, it's us utilising cloud technology to keep you, your colleagues and the rest of your business connected.
Instant advantages
Flexibility and accessibility
Faster, more secure data recovery
We will handle all maintenance, including security updates
Access your cloud systems anywhere - all you need is an internet connection
Download data in PNG or PDF format, and full resolution source data in CSV format
Standard setup with multiple views
Instant complete overview
Response

Availability

Hist Trend

Percentile

SLA period

Distribution

Grid View

Threshold

One Service

Circle Map

Custom

System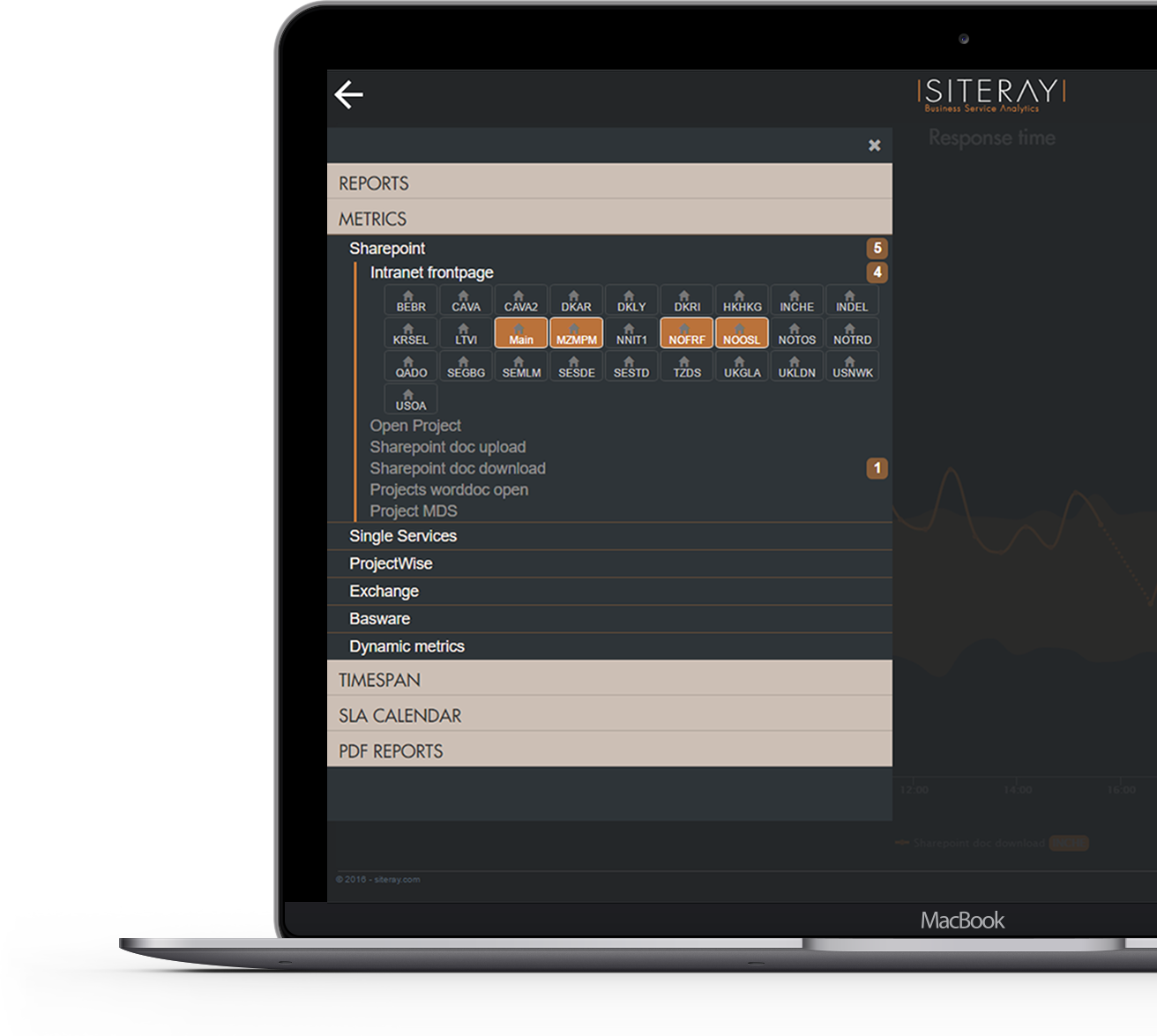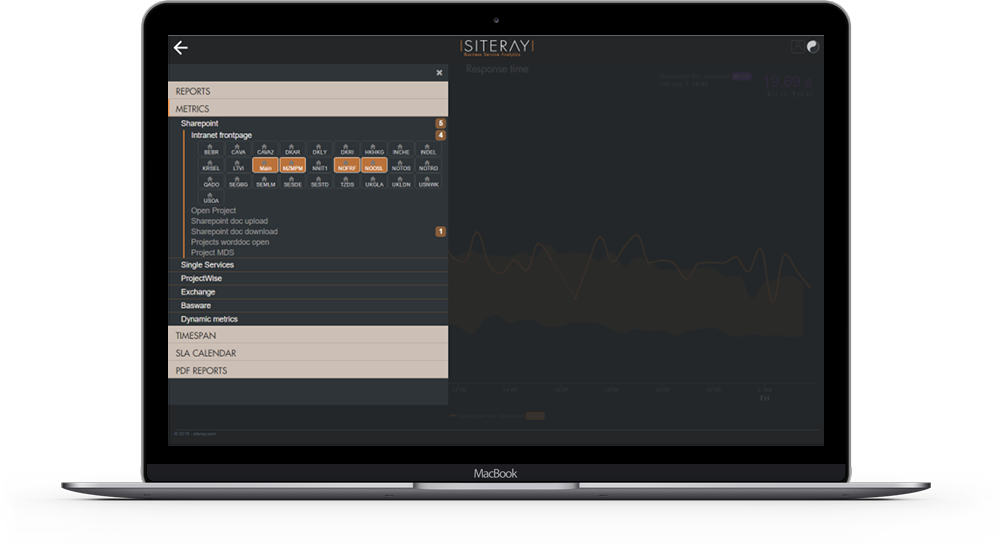 Data content safety
Our focus on security & efficiency allows us to operate on an international level.
Siteray uses Extended Validation 2048 bits certificate to encrypt all traffic back and forth. Extended validation is to still be monitored by an auditor. The auditor examines whether they are in fact at the address you have provided.
Siteray uses only the latest encryption protocols ( TLS 1.1 and 1.2) as the only uncompromised protocols. We follow constantly with the "best practices" in the field of security , and dishes in after it . We always lean on the PCI councils recommendations.