Detailed measurements tool
For business service optimization
Business Service Analytics for the professional administrator
Siteray provides your business with an effective and efficient solution-as-a-service to assess if your IT services are performing according to your agreements (e.g. SLA)
Siteray supports virtually all types of applications. Our toolset and know-how enables us to target almost any app. Browser based apps are straightforward and on custom and legacy apps we create tailored metrics to suit your application. Setup and maintenance of the metrics are part of the service.
Siteray service are priced by fee, monthly or quaterly. No additional & costly software or hardware investments is needed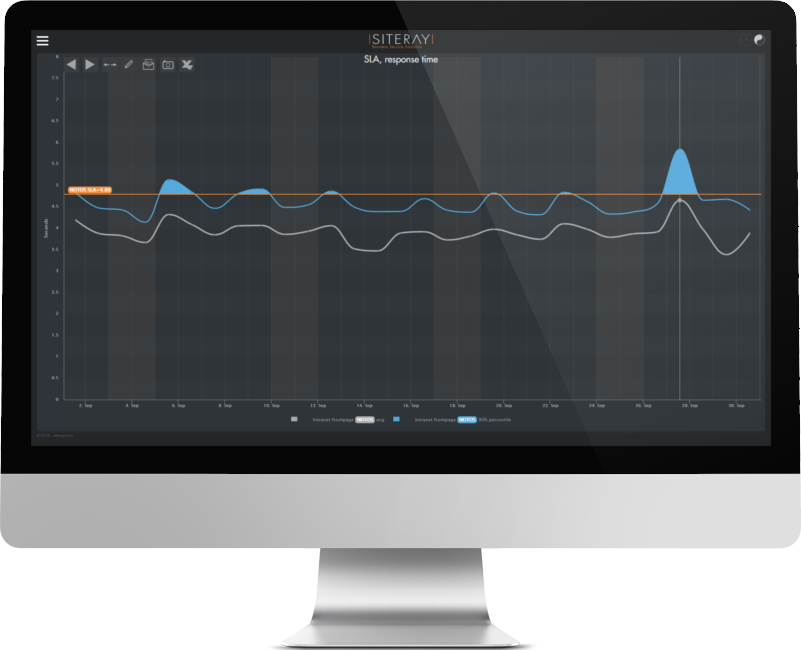 Easy improvements
Siteray will help you manage or improve:
internal & external user experience
performance & availability visibility
IT KPI's
Service Level Management reporting
change approval process
compliance posture
audits/reviews
revision endorsements
Versatility
Siteray can be used on almost any business system, standard & custom developed
Expenses
No additional & costly software or hardware investments is needed
Availability
Our online application is available 24/7 from any computer or mobile device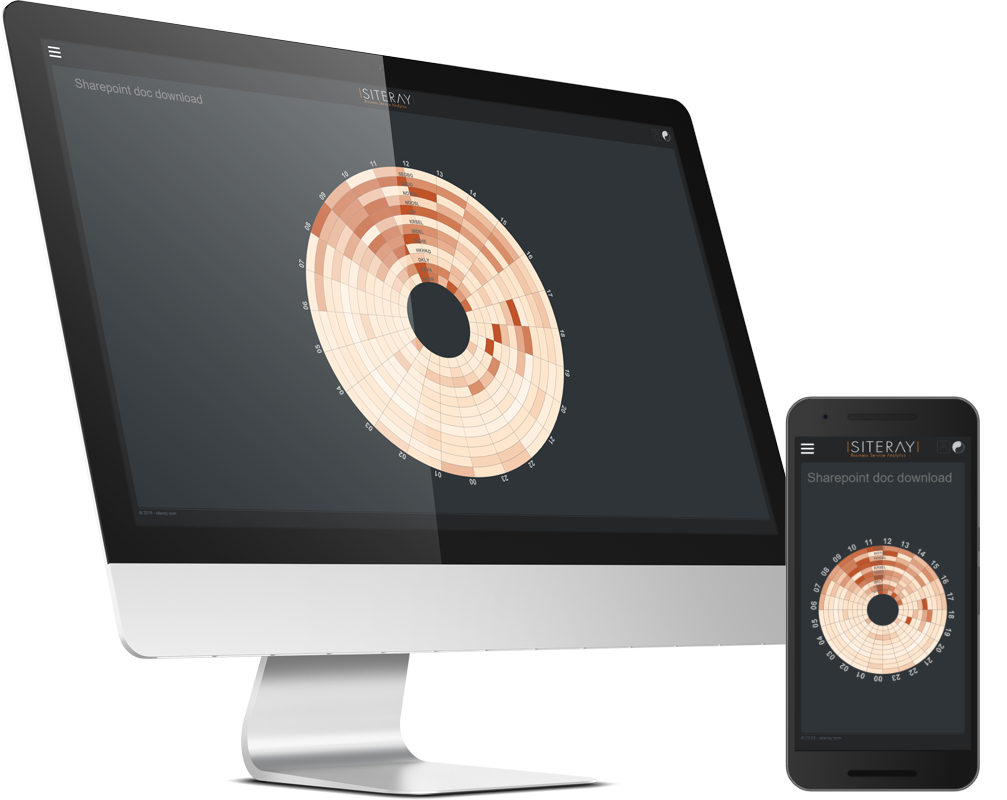 Metrics that matters
Strong standards
Siteray comes with a strong and intuitive control panel that gives you all the possibilities needed in a versatile yet simple and manageable way.
Custom features can be developed to suit your organisation's special requirements.
solution-as-a-service
Around the concept
Siteray is Business Service analytics made simple and provides you with easy-to-read reports. It comes with built in analytics engine and is built on best practices. We focus on providing a *solution* to business requirements instead of providing plain software.
We like to call this solution-as-a-service.
Many of the Business Service Management solutions on the market today are huge, expensive and hard to implement and manage. We have decided to improve this by creating Siteray. Our top priority is to deliver an agile solution which is productive within a few weeks, giving your business instant value.
"Information excellence"
We have used Siteray services for the past 7 years to help us get an overview of the operation of our application portfolio. Siteray has proven to be an indispensable tool providing the big picture when delivering Business Services to our 6500 global users, as well as reporting service level fulfilment for our management.
Frederik Bonde Lykke Nielsen
/
Senior Service Manager, Application Services